Telcos all over the world are chasing new ways to add value to their offerings.
After all, you need to seek out new innovative ways to stand strong against over-the-top (OTT) players, stay up-to-date with the latest network offerings such as 5G, maintain an ever-growing volume of network traffic, and keep customers happy with exceptional service.
With a couple of simple additions to your capabilities, you'll get to stay up to scratch with the latest demands on Telcos and future-proof your telco buying journeys.
In this short blog, we'll quickly highlight these capabilities and how you can start using them.
Capability 1 – Subscriber management at scale
From initial order to fulfillment and renewals, Order Management (OMS) has always formed the foundations of your customer relationships.
By empowering you to automate orders and simplify change management, it's an essential to fulfilling orders with speed and accuracy whilst cutting costs.
But as the industry demands spiral, you need your ordering systems to be flexible and dynamic enough to handle constant changes. Especially as many enterprises and B2B customers, need to make changes on a large scale.
To manage this, you need a flexible OMS specifically built for such large volumes.
This can help you make rapid changes at scale such as upgrading subscriptions and updating contact information in hours rather than days.
For example, rolling out new offers such as 5G-tariffs to millions of customers seamlessly at speed, or adjusting orders in real-time with the ability to make MACD (move, add, change, delete) requests to ongoing subscriptions.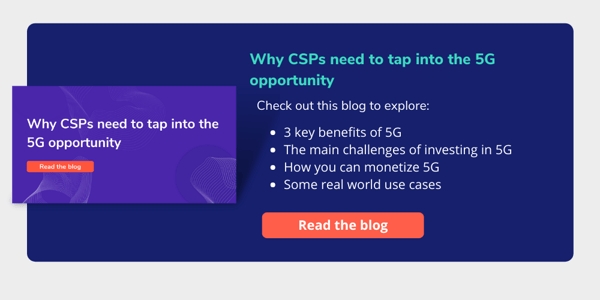 Capability 2 – Self-serve for more convenient user journeys
Your customers want to be able to buy and manage their own subscriptions online. So let them.
Self-service gives your customers ultimate control over their buying journey, so it's no surprise that 8 out of 10 customers will try to take care of their problems before reaching out to a live rep.
When your customers want to upgrade their broadband or swap devices, it needs to be simple.
By implementing self-service functionality into your Digital Commerce offering, your customers get to build tailored experiences as you empower them to manage their own telco subscriptions.
Self-service provides a whole new level of personalization, which not only elevates customer experience but also boosts your sales by targeting customized services and promotions directly to the chosen device.
It's the most convenient, always-on engagement channel to provide your customers with optimal convenience.
Not only that, it also simplifies the whole selling process and reduces customer service costs.
So to thrive in a digital-first world, you need speed and efficiency at scale combined with the option of self-serve for your customers.
To see how you compare to your telecom peers, complete our survey (which takes less than 5 mins) and get a personalized report at the end.