Nowadays we don't buy, we subscribe.
From cars and clothes, to co-working spaces.
As access over ownership becomes the norm, subscription models are scaling fast.
The average subscription billing vendor is growing

30-50% annually

.

And the subscription economy has grown by more than

100% annually

in recent years.
There's a reason for this surging popularity: subscriptions are convenient.
They give customers a hassle-free, cost-effective way to buy, along with a more personalized experience. And they provide you with recurring revenue, consistent forecasting and spread demand throughout the year.
But a basic subscription model alone won't win your customers' loyalty. To grow subscribers your subscriptions need to be friction-free – and this comes down to flexibility.
We've explored why flexible subscriptions make for the most convenient buying journeys – as well as the technology you need to deliver them.
Customers expect flexible subscriptions
As we said in the intro, subscriptions are inherently convenient.
But they can be better still.
If 2020 has reminded us of anything, it's that things change fast. And so do people's requirements.
So to truly make customers' lives easier, your subscriptions need to mirror reality. The best way to do this is by being flexible – right across the customer journey.
That starts with giving your customers the ability to choose bespoke bundles, tailored to what they actually want. Whether that's for mobile, TV streaming and broadband or managed networks with hosting and security.
And that flexibility has to continue throughout the lifetime of their subscription.
Customers want to be able to change their subscriptions. And they want to be able to do it easily. From the way they pay, to adding or removing services.
That means post-purchase amendments are the norm – whether it's moving, adjusting, changing or deleting orders.
Letting customers easily make changes to subscriptions hugely reduces friction from your customer journey. In turn, you'll see lower subscriber churn than your rivals that have less adaptable infrastructure.
But how can you actually offer the kind of hassle-free subscriptions that win over your customers?
The technology features you need for flexible subscriptions
Delivering flexible subscriptions isn't easy.
Gartner predicts that while 75% of organizations selling direct to consumers will offer subscription services by 2023, only 20% will succeed in increasing customer retention.
This disparity is partly down to the fact that most platforms are ill-equipped to serve up consistent subscription experiences. A problem that's only magnified for businesses with complex product sets.
Ultimately, the flexibility you're aiming to achieve in your customer experience should be inherent in your subscription management technology.
Here are some features to look out for to achieve this sought after flexibility:
1. A single view of your customer & commercial data.
Flexible subscriptions start with a clear picture of your data. That means both customer and commercial data. Combining this data in one place, in real-time, gives you an all important 360-degree view of your customers and what you can offer them.
With a full history of the lifetime of any subscription – including changes – available for sales and service agents you can both tailor your customer experience and accurately fulfill ongoing subscriptions. On top of this, you can expose the same information to your customers, giving them the visibility they expect.
2. First and third-party customer analytics and customer journey mapping tools
Guesswork and assumptions lead to roadblocks in your subscription experience. Instead, alongside thorough testing, analyze your data so you can see how your customers really behave.
Use the insights to map out potential customer journeys, and ways you can pre-empt customer issues to provide a convenient ongoing experience.
3. Segmentation, automation and personalization
On top of analytics, you can put your real-time data and 360-degree view of customers to use with smart tech like guided selling, machine learning, automation and AI.
These tools will help you predict customer behavior and then segment appropriately to provide a smooth subscription experience. Whether it's through price plan recommendations, personalizing at scale or guiding your sales teams or customers to the right products.
4. Commercial Order Management capability
For any organization providing ongoing services and subscriptions, Commercial Order Management is essential. Not only to fulfill new orders, but also to navigate, manage and orchestrate the changes between services over time.
Your Order Management Systems should also give you and your customer an up-to-date view of orders and subscriptions across their lifetime, on every channel.
5. Friction-free inflight and inlife changes
As we've mentioned, amendments to subscriptions post-purchase are the norm, so find a platform set up to handle them. This means the ability to make friction-free inflight and inlife changes to any order for direct sales or self-service.
6. Digital self-service
Your customers want to be able to buy and manage their own subscriptions online. So let them. We already talked about giving your customers visibility of their subscriptions – with digital self-service you can also give your customers the control and flexibility they expect.
7. Rich commercial catalog fully integrated into digital channels
To let your customers self-serve online, your commercial catalog needs to integrate with your digital channels. In an ideal world, you need a single catalog that can be published on every channel – making it easier to manage and faster to launch products and offers.
8. Integrations with downstream systems & processes
Make sure any platform can integrate with your preferred systems (eg. billing, ERP) for downstream processes and give you a unified view of the entire customer lifecycle. Prioritize technology that can scale as you grow – both in your customer engagement layer and downstream.
9. Connected business processes
To offer flexible subscriptions the key processes of marketing, sales, fulfilment and customer service have to be connected.
With no siloes or barriers across business units, you can provide the right products and customer experience, at the right time, for the entire subscriber lifecycle.
Flexible subscriptions make for convenient experiences
Subscription models give you a golden opportunity to build a relationship with your customers.
But to meet the expectations of your increasingly digital customer base, your subscriptions need to be flexible.
To be certain your subscriptions can change alongside your customers, tick off the features we've outlined when you're assessing any potential subscriber management platform.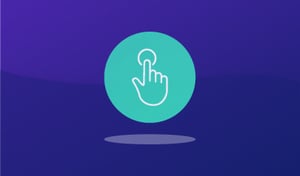 As demand on digital channels continues to grow, digital self service has become non-negotiable in any flexible subscription, check out how digital self-service benefits your entire business here.