Welcome to 'Spotlight on', a quick-fire round of Q&A where we get to meet the people who make CloudSense tick.
It's a fast, (relatively) fun way to learn a little bit more about CloudSense's people - from what makes them want to come to work every day - to the meal they'd pick before they met their maker on death row.
Today we've got an insight into the world of our Zagreb-native Head of Corporate Services, Sandra Božić.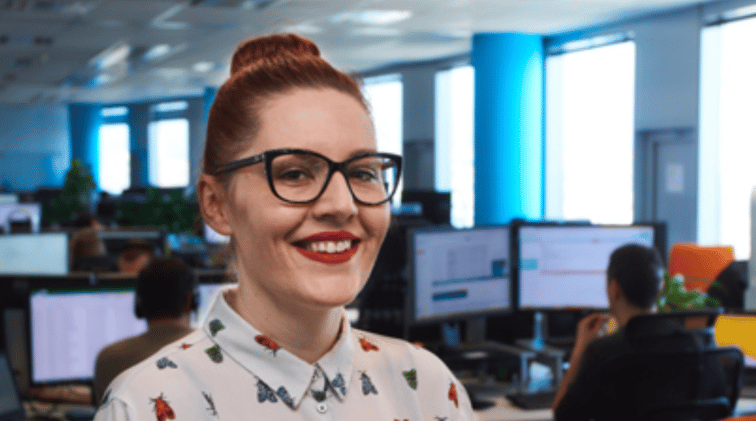 Name, Position & CloudSense Office:
Sandra Bozic, Head of Corporate Services, Zagreb
What do you do at CloudSense on a day to day basis?
I develop and manage human resources, employee and office management, finances and administrative operations for the Croatian offices and provide high-level support in this field.
How long have you worked here?
Since June 11th, 2012. So 5 years.
What was your background before joining?
For the last 15 years my background is in human resources. I have worked in all human resources fields. The job positions I've held include human resources senior associate, recruitment specialist and human resource manager.
What's your favorite thing about the CloudSense office?
My favorite thing about the CloudSense office are people and the atmosphere in the office. I love my job and people that I work with.
When was your best day at CloudSense and why?
Now, when I think about it, it was June 11, 2012. The day I got the job at CloudSense. One of my first impressions was "Wow, a director (Davor) is setting up my workplace, connecting wires and power plugs while he is in his suit for his next meeting. This is awesome!".
Describe a 'CloudSense person' in 3 words...
Goal-oriented
Team-player
Driven.
What makes you want to come to work every day?
Great environment, new challenges and the people.
If you could switch jobs with anyone else at CloudSense, whose job would you have?
I am really happy with my job and the opportunities that it offers, so at this point I would not switch with anyone. Maybe I'd bring my role to a global level :). I love challenges.
Where do you see CloudSense in 5 years' time?
More offices, more clients and more great and driven people. Bigger and stronger. Ultimate goal: No. 1 Salesforce vendor in the world.
Where's your hometown?
Zagreb, Croatia.
Where's your favourite place in the world?
I always love coming back to Zagreb. The best feeling for me is landing in Zagreb airport when I travel. Zagreb is my hometown and it fits me best. But I do love to travel as I think that the travel experience is priceless.
If I want to find my peace I go to Vis, Croatia.
What's your favorite book
I don't have one favorite book, actually, there are a lot of great books that I have read. I do have a lot of favorite quotes from books that I have read.
So, what are your favorite quotes?
"Nobody can face the world with his eyes open all the time." (Midnight's Children, Salman Rushdie.)
"The universe, I'd learned, was never, ever kidding. It would take whatever it wanted and it would never give it back." (Wild:From Lost to Found on the Pacific Crest Trail, Cheryl Strayed.)
"Fear, to a great extent, is born of a story we tell ourselves..." (Wild:From Lost to Found on the Pacific Crest Trail, Cheryl Strayed.)
And your favourite film?
The first movie that came to my mind was Million Dollar Baby.
What's your guilty pleasure?
I love healthy snacks such as raw bars, paleo bars and oat bars with Belgian chocolate, fruit and nuts. And I love to buy them – I have a huge box of health snacks in my pantry.
If you could have a superpower, what would it be?
Healing.
What would your death row meal be?
Gluten-free pancakes. With Nutella and Nesquik…
Who would you invite to your dream dinner party?
Dr. Jane Goodall because her goals and the impression she leaves are inspiring.
And Meryl Streep, because I admire her character and her acting performances.
Who would play you in the film of your life?
Audrey Hepburn or Marilyn Monroe.
If you were guaranteed to be successful in a different profession, what would you do?
A fitness trainer and motivational speaker.