The Salesforce World Tour stops off at the ExCeL London on May 17th, here's the lowdown on what you can expect from the event.
The World Tour rolls into London next week to showcase Salesforce's new software updates and the success stories of some of its biggest clients, including the likes of Adidas and The Royal Bank of Scotland.
When you attend a Salesforce World Tour you're more than just a spectator, you become a participant in a learning experience alongside the biggest trailblazers in the world. The free event offers keynote speeches, product demonstrations and Salesforce partners introducing their capabilities to potential clients.
So, with all this going on, how can you make the most of your time at the Salesforce World Tour London?
Pick out relevant sessions & partners
Before the day of the event, have a look at the full agenda and pick which sessions you'd like to attend. Salesforce will host sessions dedicated to any business area, covering marketing, sales, IT, retail and small businesses.
As a customer-centric company, it's good to attend the early breakout sessions featuring companies that have already been on a digital reinvention journey and have seen important improvements due to their implementations.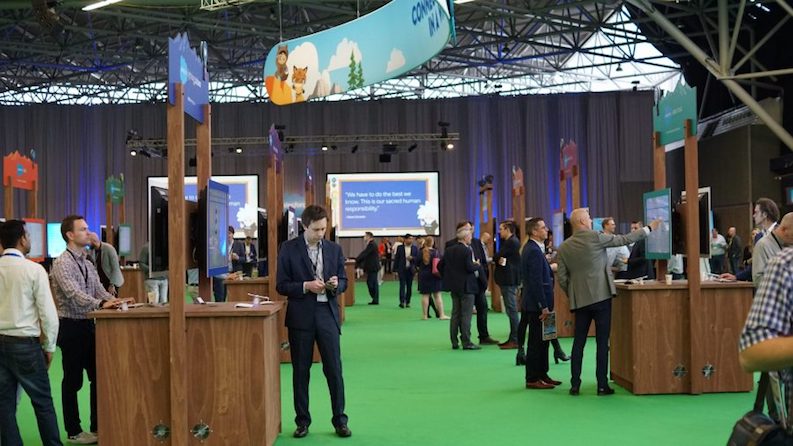 Decide the ones most valuable to your business – whether they're focused on a customer's journey or a Salesforce-led session on features that could aid your data collection, for example
If your company is in search of new software to optimize internal processes, why not hold team meetings prior to the event and decide what services or platforms would benefit your business and aid your teams? Research the partners that are exhibiting in the Customer Success Expo and approach them on the day already. Be prepared to request demos and ask questions based on your company's needs.
Register, get your caffeine fix & see the keynote
Travelling to the venue hassle-free will set the mood for the upcoming day. Avoid traffic delays as well as parking issues by choosing the tube (given there are no disruptions on the day!). When arriving at ExCel you will need to register and get your event badge that will grant access to the Customer Success Expo and keynote sessions.
This one-day event has a packed agenda. Get an early coffee fix and head to your chosen breakout sessions before catching the keynote to see Salesforce's latest features in action.
Meet Salesforce partners & watch demos
Are you looking to replace your existing CRM with Salesforce or extend your existing Salesforce capabilities?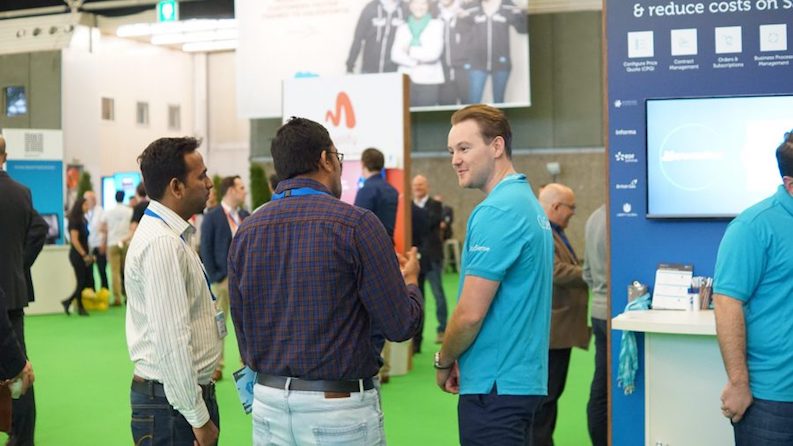 If your company is already a Salesforce user, implementing new software will be a breeze, with many of the companies that are exhibiting Salesforce-native.
CloudSense will of course be exhibiting at the London World Tour, our experts will be on hand to discuss your industry-specific business transformation needs. Don't hesitate to stop by our stand to view a demo of our solutions – our team will happily answer your questions.
Network
En route to the Salesforce partners you're keen to meet it's likely you will come across some other power players in your industry. Don't shy away from introducing yourself and asking relevant questions – be open about your company's challenges and ask for advice.
Start conversations with professionals in your specific industry and find mutual ground - are they facing the same difficulties as you? What systems have they implemented with success and which ones had a positive impact on their teams?
Don't miss the final session
One of the highlights of this year's World Tour in Amsterdam was the Amin Toufani keynote. Sadly, he did not enchant the audience with his internet-famous guitar skills (he did, however, start by contradicting the Google search that places him as the "World's best guitar player").
Instead, his speech focused on the "exonomic" market power, a term created by him at Singularity University. The term sees the shift of the business dynamics towards information and platforms that impact the revenue directly.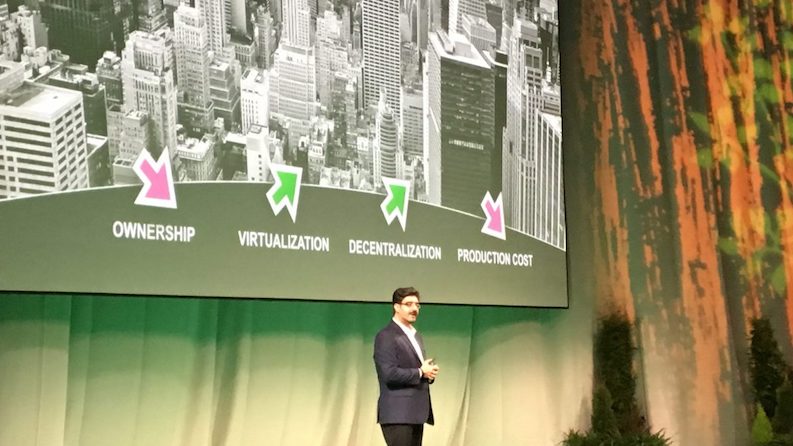 Amin left the audience contemplating AI's impact on our present, on our future and how open we need to be in order to adapt and truly be part of the 4th Industrial Revolution.
If Amsterdam's exceptional keynote, content and Customer Success Expo is anything to go by, the London World Tour is an unmissable opportunity to dive into the Salesforce ecosystem this May.
We look forward to seeing you in London, our industry experts will be on hand to discuss how we can help your organization transform the way you sell and deliver across every channel.