CloudSense is delighted to announce the opening of our new office in Melbourne as we continue to make great strides in the Australian market.
Our latest Australian outpost follows the opening of the Sydney office in 2015 and takes CloudSense's headcount in Australia to 40 people. The Melbourne office sees CloudSense's global expansion continue following the opening of our second US office in Colorado springs earlier in June.
Fittingly the doors to our new Melbourne office, located on 379 Collins Street, opened with a celebration attended by our customers and partners.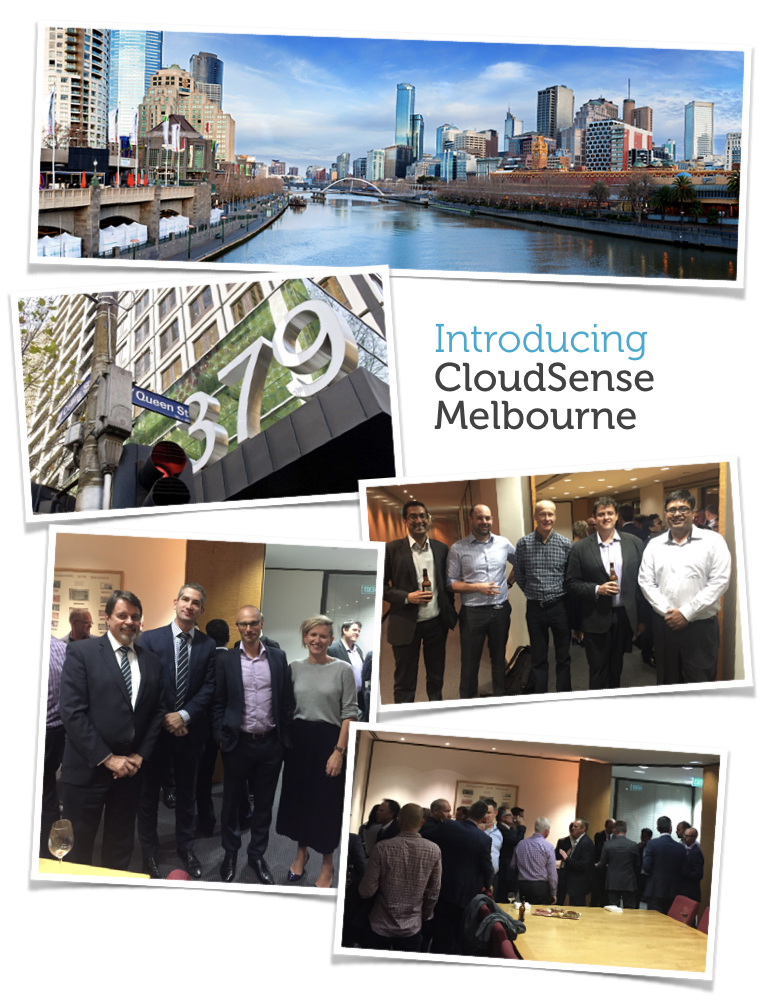 CloudSense regional Vice President, Adam Savage, said, "It was fantastic to usher in a new chapter for CloudSense in Australia by celebrating with the people who have helped us thrive in the region. We thoroughly appreciated the effort everyone made to come along."
"We're delighted to expand to Melbourne and this new outpost enables us to continue delivering existing customers an exceptional service, while also winning new clients and expanding in the region. These are truly exciting times for CloudSense in Australia."