Delivering the right digital experience for your customers has never been more important. It's also never been more difficult.
B2C products are growing in sophistication, becoming more complex to deliver in the process. Meanwhile businesses expect a more 'retail-like' experience, regardless of the complexity of your services.
And while expectations are through the roof, you're also facing unrelenting pressure to deliver faster and reduce costs – not to mention an increasingly competitive market.
For CSPs today, overcoming these challenges while giving your customers the experience they expect relies heavily on your self-service capabilities, and, as a result, your digital channel.
Whether it's a third party eCommerce storefront, or an integrated Digital Commerce platform, your digital channel has to be equipped to handle the inherent complexity of your products and services.
But finding the right functionality from the sea of Commerce options is easier said than done.
To help you whittle down potential providers, we've explored the key technology considerations when choosing your digital storefront.
Start with your customers
The right digital storefront will ultimately satisfy your customer needs.
So let's start there.
We've grouped non-negotiable customer expectations for any digital channel into 4 key elements:
1. Convenience
Make it easy for your customers to buy from you.
Nearly 80% of Americans point to convenience as a key part of any positive customer experience.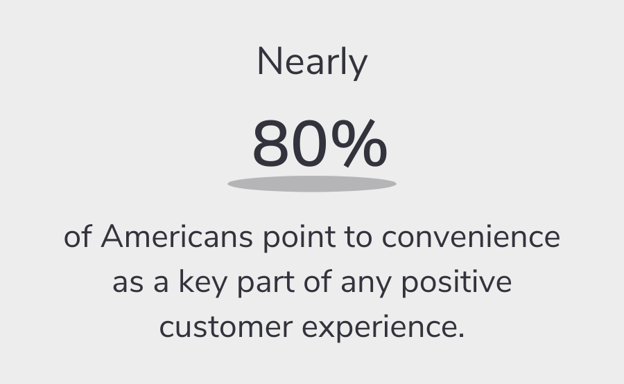 And 43% would pay more for greater convenience.
2. Trust & transparency
Your customers expect transparency – 86% of Americans believe transparency from businesses is more important than ever before.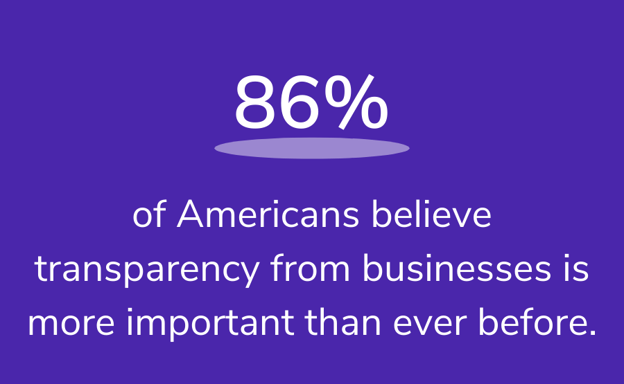 And 73% of consumers are willing to pay more for products that guarantee total transparency.
It's vital to show your customers you're delivering on what the products or services they've purchased. This means a clear view of orders, service delivery status and milestones or any current subscriptions.
If you're transparent with your customers, you'll also gain their trust which is soon followed by repeat business and more revenue – loyal customers spend 67% more than new ones.
3. Empowerment
Your customers want to engage with your brand in whichever way works for them.
This looks like self-service technology, unrestricted access and flexible ways to purchase your product – whether that's subscriptions or one-off buys.
But empowering your customers doesn't mean you can take a hands-off approach, which leads us to our next point.
4. Guidance
45% of US consumers will abandon an online transaction if their questions or concerns aren't addressed quickly.
Your customers want you to guide them through change. They like a helping hand to make sure they're doing things the right way.
Whether that's changing the details of their subscriptions, or guidance to ease buying journeys.
So, now we've covered your customers' digital must-haves, it's time to move onto considerations based on your business.
Consider risk, complexity and confidence
The balance of customer self-care vs engagement with your people on any digital channel will depend on the complexity of your service and the level of risk involved in a transaction.
If your customer wants to buy a simple service, at speed, they expect to be able to do it alone.
But, as the level of complexity, cost and risk increases, your customers are less comfortable taking care of the entire sales process themselves.
And that's when your people's expertise and consultative selling comes into play.
Choosing your digital channel: 11 key tech considerations
We've talked about your customers' needs, now let's look more closely at your own.
If you're choosing between an integrated Digital Commerce platform or a headless third party eCommerce storefront, the solutions' capabilities will vary.
Be sure to consider these key factors first.
1. Expected site traffic
40% of people abandon a website that takes more than 3 seconds to load, so you need technology that can handle your highest volumes with no downtime.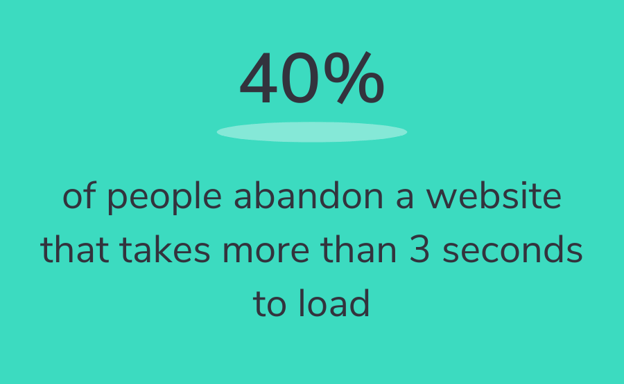 If you're expecting peaks in visitor numbers or transactions you should choose a digital channel that can scale as and when you need it to.
For any third party storefront, traffic volumes will depend on your frontend.
2. Products and pricing complexity
If your products and pricing are complex, you'll need to choose a digital channel that offers commercial flexibility.
Can a digital channel handle bundles? Does it give you pre-built templates for common offers? Can it restrict purchases based on service availability or customer profiles?
And if these features for complex commercial offers aren't available, how easy will they be to add?
3. Max number of products in a basket
Some digital channels don't have the enterprise scalability to handle large basket sizes.
If this is high on your priority list, make sure your digital storefront is tried and tested in managing your largest orders.
Again, for any third party storefront this will depend on your frontend.
4. Personalized content & promotions
Personalization is becoming more and more important to your customers. 84% of customers say being treated like a person, not a number, is very important to winning their business.
To get this right you'll need the likes of targeting, segmentation and A/B testing.
So consider if the level of personalization on offer will meet your customers' expectations before you pick your digital channel.
5. Self-care & MACD support
As we've discussed, more and more customers value serving themselves and making changes to their orders quickly and easily.
Today 67% of customers prefer to use self-service options.
But it's not only beneficial to your customers, research shows digital self-service can cut costs by 75%.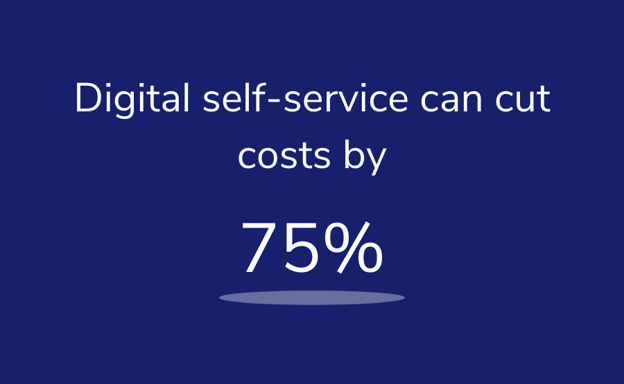 So it's key your digital channel gives your customers visibility of their products and services, plus the ability to upgrade or downgrade, make changes or move services. This could be delivered via APIs or a Digital Commerce platform.
6. Tracking & analytics
Tracking and analytics are key to understanding your customers and enhancing the user experience.
From traffic to bounce and conversion rates – you need complete visibility of your customer journeys from start to finish.
7. Customer-specific pricing
44% of customers say that they're likely to become repeat buyers after a personalized experience.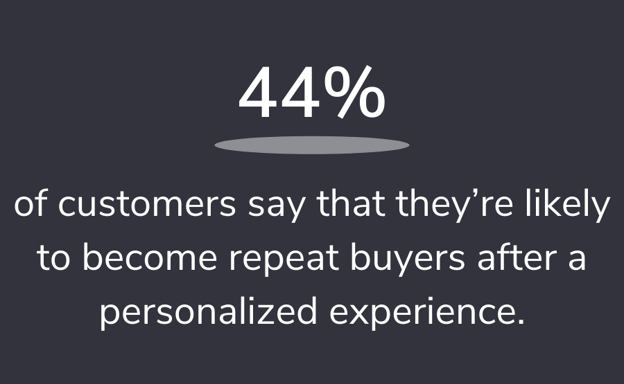 Customer-specific pricing is another way to offer personalization and increase your average order values, but again, not all digital channels offer this functionality.
8. Implementation effort & time
How much time do you have on your hands? This is a big factor to consider when choosing your digital channel.
Implementing a third party storefront is likely to involve more time and effort on your part than an integrated digital channel.
9. Ease of upgrades
Technology is evolving at an exponential rate.
It's a never-ending battle to match up to customer expectations and industry leaders.
Seamless behind-the-scenes updates and upgrades means you'll always be up-to-date to reduce downtime, increase your productivity and strengthen your security.
An integrated platform will usually update more easily than a third party storefront.
10. Roles and permissions support out-of-the-box
Out-of-the-box business rules for your teams significantly simplify implementation and deliver much faster time to value.
But few digital channels can provide this for sophisticated businesses.
11. Omnichannel business rules
Your customers expect a seamless buying journey across channels.
To achieve this you need a solution that centralizes your product and pricing inventory, order processes and distribution channels. On top of this you want in-built business rules that guarantee flawless fulfillment across the entire customer lifecycle.
For a headless eCommerce solution this will need to be added during project implementation. On any integrated Commerce platform it will depend on the platform's capabilities.
Sophisticated commercial offerings & easy experiences
Ultimately your digital storefront has to meet two key criteria.
It needs to be smart enough to handle your sophisticated commercial offerings, while also delivering them through easy, immersive experiences.
If you're choosing between integrated or headless / third party eCommerce storefronts, there's no predefined answer which solution will work for your business.
But applying the technology considerations we've covered to any potential solutions will help you choose a digital channel that works for your business.
If you'd like to talk to one of our Communications experts about your digital storefront just drop us a line here.