In 2021, there will be 2.1 billion digital buyers worldwide – up from 1.66 billion in 2016.
And, by 2040, it's estimated a huge 95% of purchases will be made online.
The trend's only heading one way.
If anything, your customers' rapid jump to buying online gives you a clear path to future-proof the way you sell:
It's time to put Digital Commerce first, and give your customers the ultimate convenience store online.
So we're on the same page, Gartner says Digital Commerce 'enables customers to purchase goods and services through an interactive and self-service experience.'
But with several Digital Commerce platforms to choose from – all offering a diverse range of functionality – how do you find the right one for your business?
To help you make the right choice, we've pored over advice from Gartner and Forrester to find the functionality the best Digital Commerce platforms are using to support business growth, boost ROI, minimize business risk and accelerate innovation.
And here's the result of our research: the 5 capabilities you should look for in your Digital Commerce platform.
1. Digital Commerce functionality for both B2C and B2B
Leaders offer a hybrid eCommerce solution that can manage B2B and B2C commerce from a single platform.
A single Commerce solution lets you reuse data and content across different touchpoints and personalize sites for specific market segments – without the inconvenience of having to re-platform.
Aside from convenience, this functionality accommodates the blurring boundaries between B2C and B2B commerce.
After all, we can't help but bring our personal preferences to work. So much so that 82% of business buyers want the same experience as when they're buying for themselves.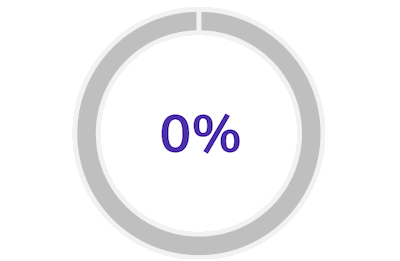 A single Digital Commerce platform, with a focus on customer experience (cx), means all customers get the same experience – whether they're buying for themselves or their business.
2. Empower continual innovation
Prioritize platforms that prove they can continually innovate.
Using the latest and greatest technology engages your customers and helps future-proof the success of your business – 56% of customers actively seek to buy from the most innovative companies.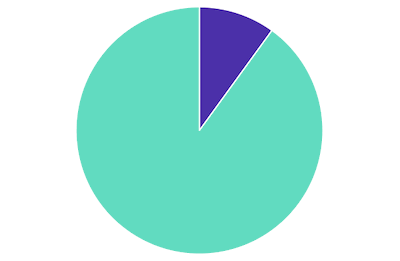 From automation to analytics and AI, having an innovative eCommerce platform will put you in good stead to snag a larger piece of the market pie.
3. Scale for large transaction volumes
As we've already seen, eCommerce is booming. According to Forbes, global Digital Commerce sales are to approach $6 trillion by 2022.
Considering it costs 5 times as much to attract a new customer than to keep an existing one, once you've got customers to your front door, the last thing you want to do is push them away.
So, pick a platform that can effortlessly scale with your digital business as it grows. That way you'll never fall short on the performance and speed you promise your customers.
And, with every second cutting conversions by 20%, the ability to scale could be vital to your bottom line.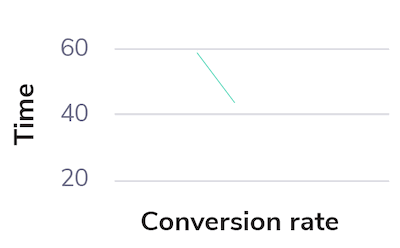 4. Offer flexible subscriptions
The subscription eCommerce market has grown by more than 100% a year over the past 5 years.
And with good reason. Integrating Subscription Management into your online offering can give you a number of well-advertised benefits. For starters, customers value the convenience and cost savings, while you get recurring revenue and consistent forecasting.
But to be truly convenient, your subscriptions should offer a one stop shop. A place where multiple products or services can be covered in one easy subscription.
That way, customers can choose bespoke bundles, tailored to what they actually want. Whether that's for mobile, TV streaming and broadband or managed networks with hosting and security.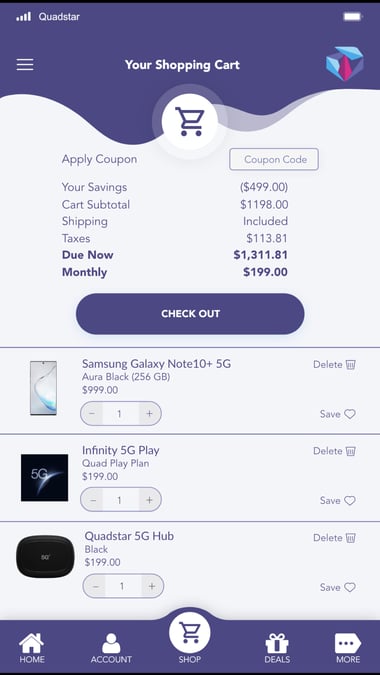 And this flexibility should carry over into subscription management itself. However, to make this a reality, managing changes at any point of the subscription lifecycle has to be a friction-free process.
But do your homework.
Not all Digital Commerce platforms are equipped to deliver genuinely flexible subscriber experiences – especially if you sell complex or high-volume ongoing services.
5. Create convenient customer experiences
Some call customer experience the ultimate battleground for eCommerce. It might be a loaded metaphor, but it's also not far from the truth: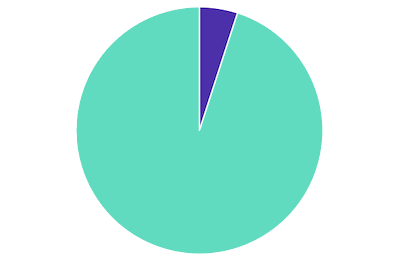 So, to stretch the metaphor a little further – if you want to conquer the competition, you need a platform that delivers a seamless and convenient customer experience, from order to delivery.
Self-service, quick low-click journeys and personalized experiences – all powered by AI – will make buying from your digital store enjoyable, frictionless and fast. Meanwhile, with customers browsing and buying across channels, a Digital Commerce platform with a smooth omnichannel experience is well worth the investment.
Prioritizing a mobile-first experience could be particularly on point as mobile commerce grew from $50.92 billion in 2014 to $693.35 billion in 2019.
Find a future-proof Digital Commerce platform to keep up with customer expectations
To thrive in a Digital Commerce market that's getting more competitive by the day, you need to outpace the pace of change.
In other words, you need a future-proof solution.
We know figuring out which platform is best for your business isn't easy. Hopefully this blog has given you a helping hand.
By making sure the capabilities we've covered are embedded in your platform, you're more likely to thrive in the fickle world of Digital Commerce.
If a provider's platform offers anything less, take a leaf out of your customers' book – keep shopping.
See how you can you can sell like the brands your customers love by unlocking Salesforce Commerce Cloud for subscriptions with CloudSense