With over a quarter of the world staying at home, Media, Communications and Utilities businesses have seen a big jump in online traffic.
Your services are playing a huge part in getting people through tough times.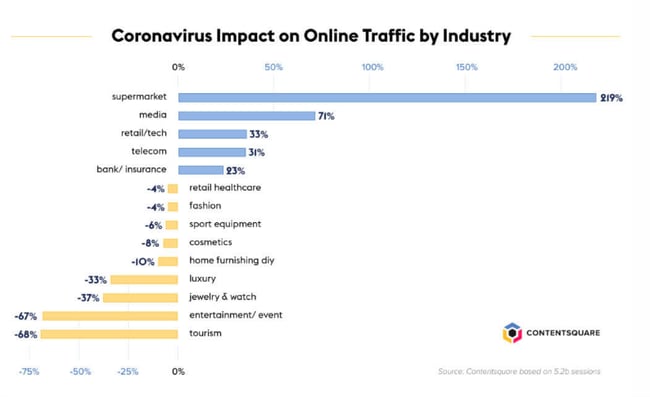 We're all relying on Telecoms providers to give us the services and connectivity we need to work, socialize and get our entertainment:
Globally, 70% of people are spending more time on their smartphone.
As a source of education and entertainment, Media companies are handling huge volumes of people trying to access your content and services:
95% of consumers say they're now spending more time on in-home media consumption activities.
And Utilities are providing the energy that's powering this consumption and keeping homes and vital services running.
But all this extra traffic hasn't necessarily led to a leap in transactions.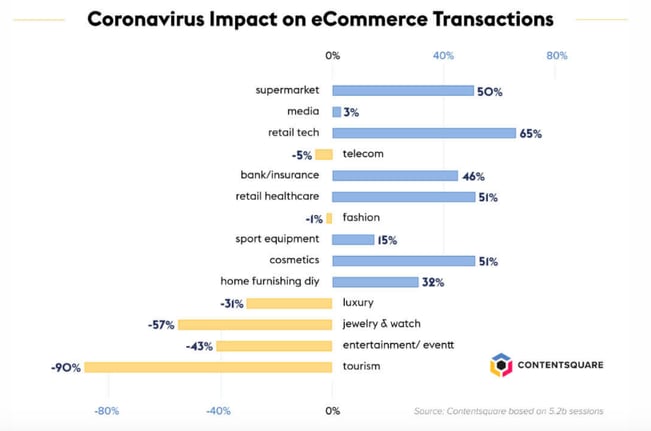 An area we commonly see causing this imbalance is the level of access your customers have to your services.
But what do we actually mean by access? And why's it so important now?
Restrictions on movement means access is a must
As physical shopping takes a back seat, the principles of a convenient customer experience have really come into their own.
One of these principles – access – is about being available on your customers' terms, not yours. Right now, with customers adapting their buying behavior swiftly, at a basic level this means empowering your customers to buy online.
Data from UK bank, Starling, already shows its customers' online transactions have overtaken all other forms of buying.
Online purchases made by Starling customers, which usually amount to less than a third of the total number of transactions each day, already hit 51.5% the day after the government lockdown.
But access means more than just letting your customers purchase your services online.
It's giving them the convenience of self-service or chat because your call centers are too busy.
It's handling online traffic and transactions without any outage or a painfully slow load time.
It's making it effortless to continue the customer journey across any device.
And, with people's needs changing by the minute, it's giving customers the ease of changing and managing their services quickly online.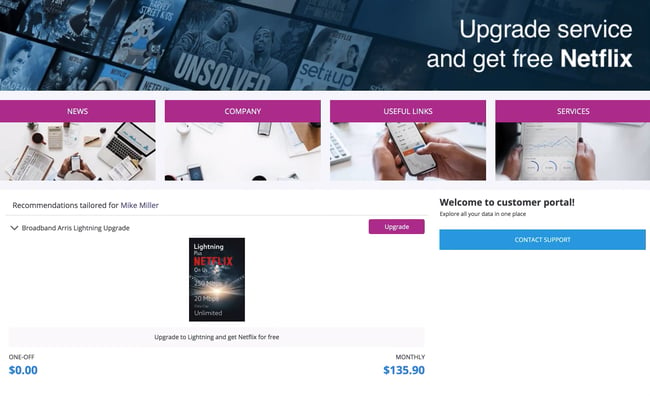 Heightened emotions have raised customer expectations
If you can give your customers access when they need it most, they'll pay you back with their loyalty.
On the flip side, get it wrong and – particularly during these strange times – they might struggle to forgive you.
The changes to our way of life mean we're all experiencing higher levels of stress. More than ever, we just need things to work.
If a website goes down when we're about to buy, or we can't quickly and easily change our services – irrational or not – our reactions and emotions are heightened.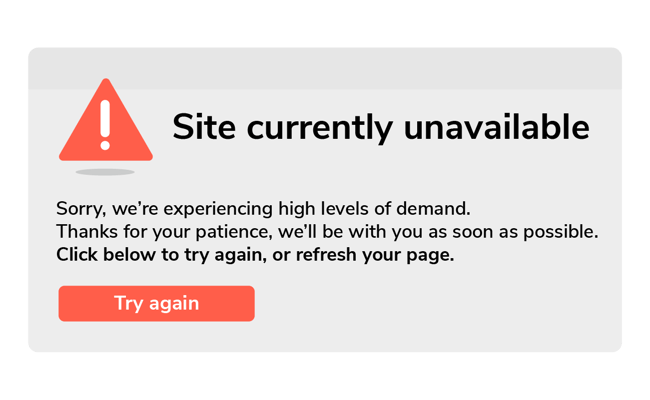 And that's why giving your customers unobstructed access is non-negotiable today.
A glimpse into future digital demand
No one could have predicted the strains your online systems have had to face up to.
But, this period has also given you a glimpse into the not so distant future. A future where demand to buy and manage services online will far outstrip every other channel.
If your systems aren't letting you live up to online demand, now's a good time to look at technology that can fix this.
Our blog on 5 capabilities to demand from your Digital Commerce platform is a great place to start.