Deal or no deal?
It doesn't have to come down to chance.
The right product configuration, accurate pricing and fast quotes are often decisive in determining your deal's fate.
Configure Price Quote (CPQ) software's ability to streamline and optimize these vital quote-to-order processes can give your people an unfair advantage when it comes to making a sale.
This capability means it's no surprise that CPQ adoption continues to rise. In 2019, the CPQ application market grew by 15.5%, to an estimated $1.42 billion.
In this blog we'll explore 3 CPQ benefits that could help bring your business greater productivity, performance and profits.
CPQ benefits 1: Shorten your sales cycle
CPQ simplifies complicated selling processes.
In doing so, it shortens the sales cycle by up to 28%.
Instead of juggling multiple systems, CPQ lets your sales reps personalize configurations, accurately price products and quickly send out quotes from a single streamlined hub. They can also deliver discounts, add-ons, bundles and upsells all in the initial quote.
With 50% of sales going to the first salesperson to contact the prospect, speed really is of the essence.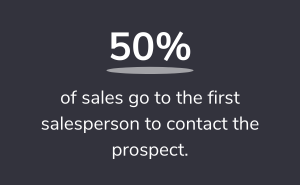 But it takes non-CPQ users 73% more time to produce a typical quote or proposal.
Using CPQ, your sales reps can create quotes in minutes and send them to prospects immediately.
But, it's no good sending out a quote quickly if it's ridden with errors and inaccuracies.
CPQ helps you ensure accuracy through automation and business rules, giving you peace of mind that your sales team can avoid costly errors and get deals done quicker.
CPQ benefits 2: Boost your bottom line
Companies with CPQ software can see 105% larger than average deal size and a 17% higher lead conversion rate.
Numbers to make anyone in the finance department smile.
There are 4 main ways CPQ boosts your profits.
First, as we've touched on, CPQ removes unnecessary admin and streamlines the sales process. This lets your sales reps spend more time doing what they're good at – selling – upping your revenues in the process.
The second way CPQ impacts your bottom line is cost-cutting.
Best-in-class CPQ users may save $1 million in sales rep replacement costs over 10 years.
By making sales success easier, you save costs incurred by underperforming peers and replacements.
You'll also cut costs with vastly improved accuracy and by reducing the amount of resources you use to develop and deliver quotes and proposals.
The third way? Pricing.
Powered by AI, CPQ enables dynamic quoting, maximizing the profits you make from each customer.
Finally, the fourth way you'll see your bottom line flourish is guided upsells and cross-sells.
CPQ guides your salespeople to recommend the most relevant products and services for every customer, boosting your average order values.
Given that it's 9 times more expensive to acquire new customers than to keep existing ones, it's a win-win.
Take it from the top dog – Amazon earns up to 35% of its revenue from upselling and cross-selling.
And, of course, done well upselling and cross-selling makes your customers happier. They benefit from getting relevant bundled offerings at a discounted rate, as well as a personalized experience.
So aside from improving your revenue, CPQ also benefits your customer experience. Let's explore some of the ways how.
CPQ benefits 3: Improve your customer experience
Customers like companies that are easy to do business with.
In fact, 74% of people are likely to switch brands if they find the purchasing process too difficult.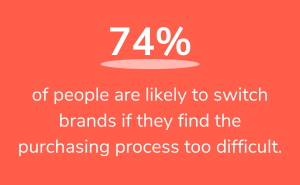 CPQ eases the deep-rooted complexity in traditional sales cycles, making it faster and easier for your customers to get the perfect deal for them.
Make it personal
84% of customers say being treated like a person, not a number, is very important to winning their business.
With guided selling providing tailored recommendations CPQ provides the personalized service your customers crave.
By using customer insight, purchase history and usage data from your chosen CRM, CPQ leverages AI and next best action processes to drive pricing, bundling and other commercial rules. All tailored to your industry.
Keep it accurate
Beyond personalization, another way CPQ helps you meet the expectations of your customers is accuracy.
98% of consumers have been dissuaded from completing a purchase because of incomplete or incorrect content.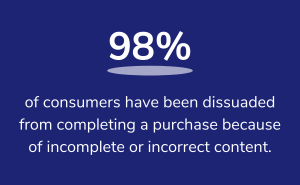 Errors and inconsistencies from manual processes can plague sales cycles.
These issues are eliminated by accurate automation that delivers the right quote, at the right time, even for the most complex product portfolios.
Make it fast
On top of ease, personalization and accuracy, CPQ gives you speed.
A fast service makes your customers feel valued.
Among B2B decision makers, lack of speed in interactions with their suppliers is the number one pain point, mentioned twice as often as price.
With CPQ, every order is validated at the point of entry which means fewer delays and rejected orders so your customers get answers quickly.
Is CPQ for you?
As we've seen, there are a host of potential CPQ benefits. But is it right for your business?
As ever, it's not a simple answer.
The top three reasons customers purchase CPQ software are:
to produce quotes faster (73%),

improve sales rep productivity (63%)

replace existing outdated systems/processes (58%).
If you have a complex product catalog, your sales reps struggle to deliver accurate quotes in good time and you're growing fast, CPQ should be on your radar.
The application is used by organizations across multiple industries – from media and telecommunications to energy and the public sector.
The numbers make a strong case.
CPQ users enjoy:
8.2x wider margins in improving lead conversion rates year-over-year

7.5x higher year-over-year increases in customer renewal rates

1.6x greater year-over-year reduction in contract/proposal generation errors

60% higher effectiveness at speaking intelligently about competitors and differentiators

45% great proficiency at rapidly responding to RFPs

21% higher effectiveness at generating complex quotes in a timely manner
So as it stands, CPQ can help you increase productivity and profits, as well as customer satisfaction.
Linked with complementary applications, CPQ can be the engine that drives your entire customer lifecycle.
If you're still not sure whether CPQ is right for your business, take a look at our blog 9 signs you need CPQ.