Digital Commerce is revolutionizing the way we shop.
The explosion in connectivity means consumers are forever browsing across multiple devices for their next purchase. And the trend for buying online is rising steeply, so much so that research estimates 95% of purchases will be made online by 2040.
To thrive in a world that's getting more digitized by the day, you need to match up to a new standard.
Your customers now expect access on every channel, friction-free subscriptions, personalization and relevant experiences in real time.
And don't just take our word for it:
Luckily for you, some brands have already figured out the ins and outs of how to convert and keep customers happy with a truly convenient digital experience.
It doesn't matter if they're from a different industry – with the right strategy, tools and inspiration you can join them. You just need to borrow the ideas that best apply to your business.
We're here to help.
Read on to discover 3 brands serving up exceptional Digital Commerce experiences to their customers and what you can learn from them.
1. PUMA
PUMA, the German multinational athletics brand, re-launched its mobile website in 24 countries in 2017 – and have been killing it with Digital Commerce ever since.
With mobile accounting for nearly 70% of PUMA's traffic in some geographies, optimizing mobile was understandably high on the brand's to-do list.
Since relaunching, its mobile sites now render and fully load 35% and 69% faster respectively, resulting in sub-two second image-load times on the product detail page. This faster and more convenient mobile commerce experience has boosted conversion from sub 1% to 1-1.5%.
A mobile-first approach to Digital Commerce
PUMA has taken a mobile-first approach on Salesforce Commerce Cloud, prioritizing data-driven analysis of traffic patterns and shopping behaviour.
For PUMA, its updated commerce site brings scalability, faster go to market and efficiencies through the consolidation of previously disparate systems.
Meanwhile, PUMA's customers are benefiting from a focus on site speed, ease of navigation, product findability, rich content and the fewest clicks to purchase – reducing friction and improving access to all products.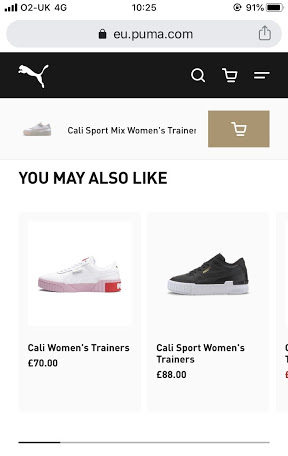 This technological overhaul has revamped the mobile shopping experience for PUMA's customers, with a focus on speed, agility and convenience. And PUMA isn't standing still, it constantly makes experience-enhancing tweaks based on browser behaviour.
What you can learn from PUMA
PUMA has given its customers' easy access by optimizing the channel they prefer to use.
The brand has also acknowledged that mobile isn't the future, it's very much the here and now – mobile accounts for 60% of traffic and 41% of online orders.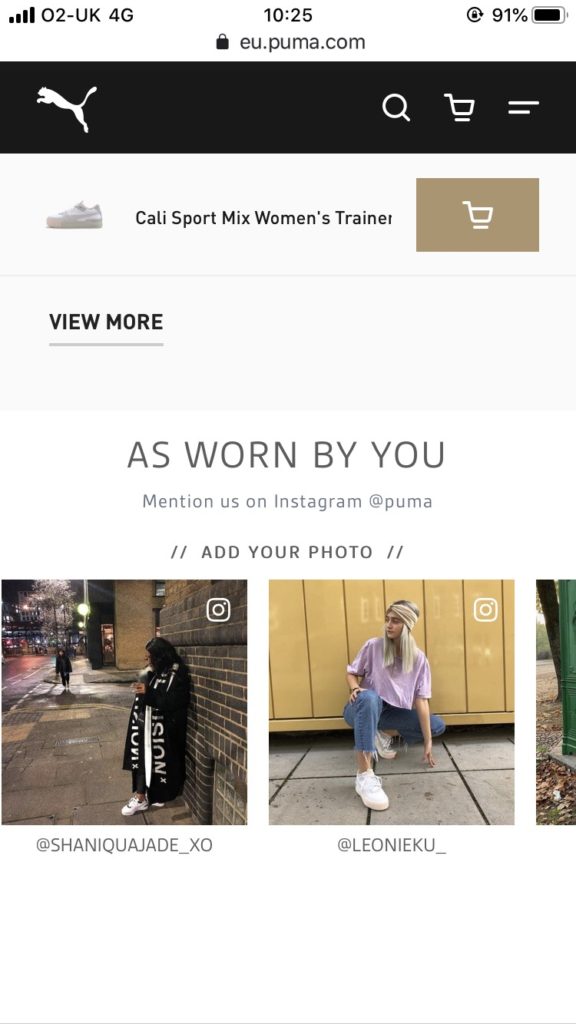 And you shouldn't ignore this trend. Even if your customers aren't already buying on mobile, they're sure to be browsing and researching, and purchasing won't be far behind.
To cater for your customers' browsing behavior, your site needs to offer a mobile-first experience. Beyond that, your mobile experience needs to link seamlessly with your other channels to provide a friction-free omnichannel customer journey.
2. L'Oreal
L'Oreal is a world leader in beauty. Its portfolio of international brands, ranging from Urban Decay to Kiehl's, meets the beauty needs of people all over the world.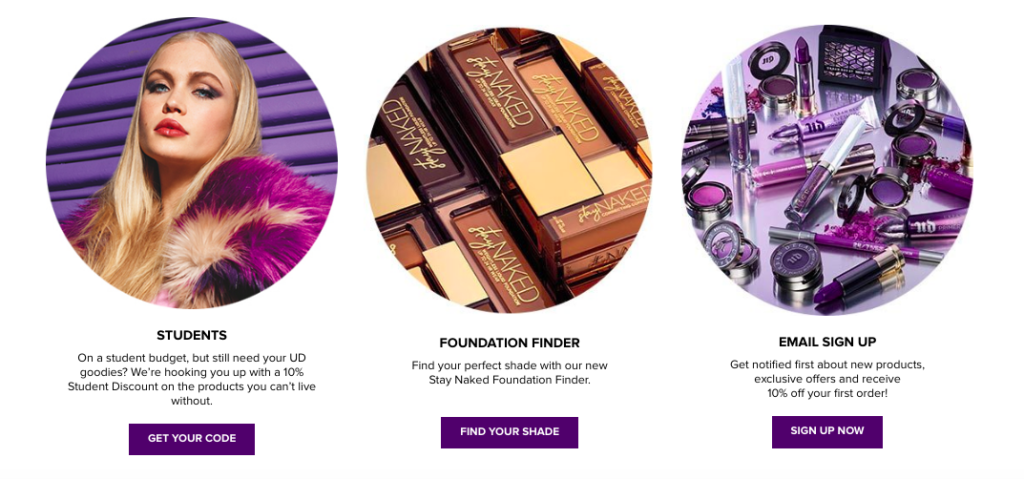 Since L'Oreal chose Salesforce Commerce Cloud to power more than 150 eCommerce sites in 63 global markets, it's transformed the way its customers browse and buy online.
And the results have been emphatic – L'Oreal's eCommerce revenue has increased by 48.5% in the first half of 2019.
The cosmetics firm is differentiating through truly personalized experiences, reaching customers across the customer journey and delivering a personalized beauty experience at scale.
How does L'Oreal personalize at scale?
The customer sits at the heart of the beauty leader's digital strategy, ensuring L'Oreal's brands can personalize effectively.
This is only made possible with a clear overview of each customer's shopping journey. Now L'Oreal can link individual engagements with a customer into a unique, integrated, end-to-end shopping journey.
Rich data, combined with artificial intelligence (AI), means L'Oreal can engage with customers through relevant messaging and recommendations across social media and its eCommerce sites.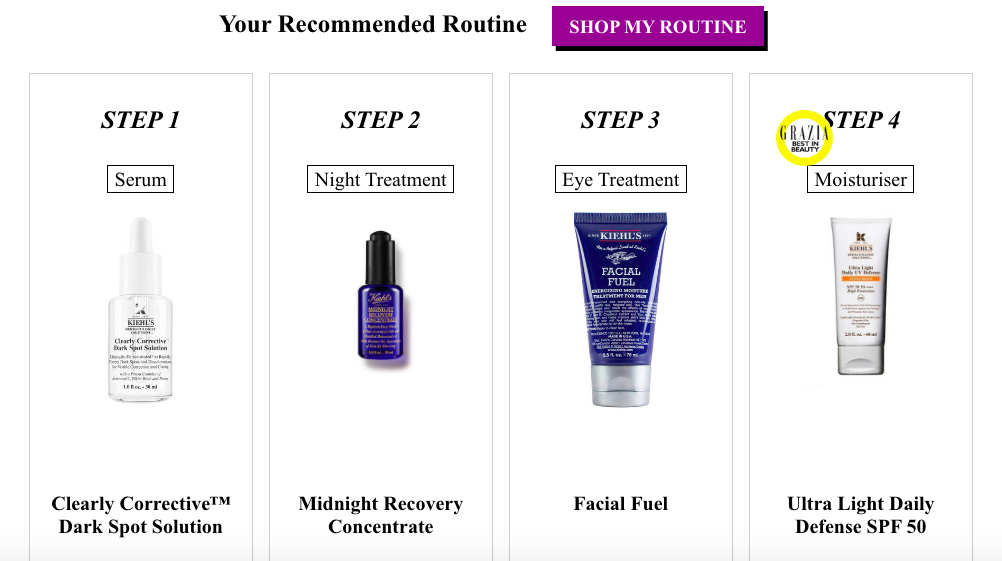 Tools including AI-powered bots allow L'Oreal to assist customers on the channel of their choice quickly and accurately. Along with personalized experiences, Salesforce Commerce Cloud gives L'Oreal the speed and agility to make the shopper's journey as convenient as possible.
What you can learn from L'Oreal
Just like L'Oreal's brands, your customers want personalized, uninterrupted journeys.
84% of customers say being treated like a person, not a number, is very important to winning their business.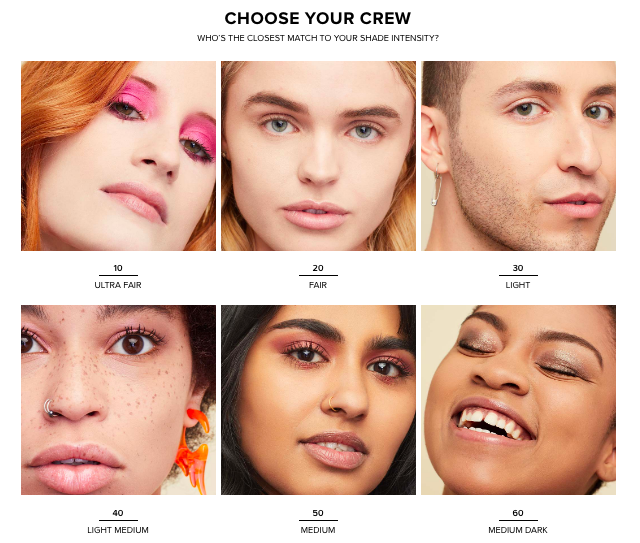 But you can't achieve this with disjointed or siloed systems. Find a Digital Commerce system that connects your end-to-end customer journey, from sales through to ongoing fulfillment.
That way all your data is easily visible and accessible – for both your people and for automation and AI. With a joined-up commerce platform you can make the most of your data to provide an ongoing experience that's both personalized and friction-free.
3. Adidas
Adidas' global eCommerce business is currently its fastest growing channel, with sales up 36% in the 2018 financial year and a hefty eCommerce revenue target of €4bn by 2020.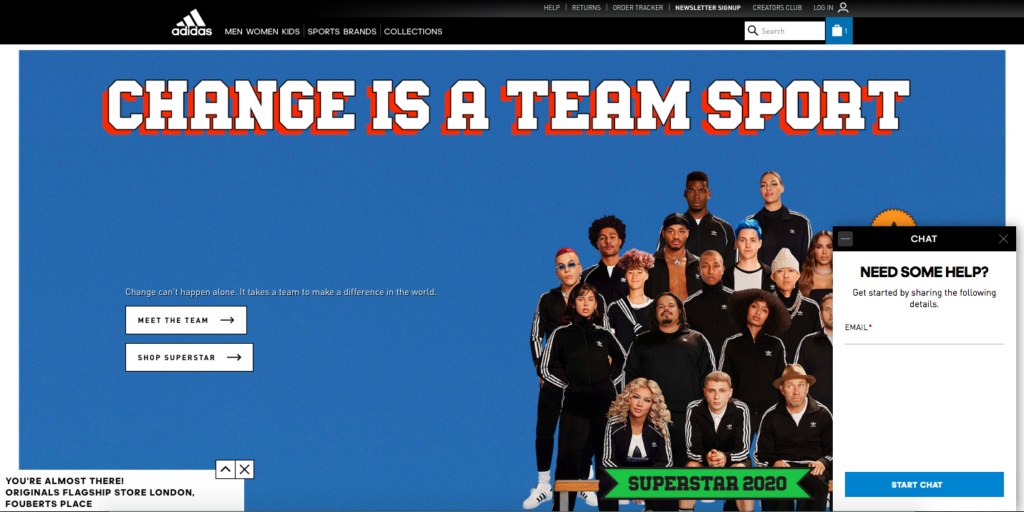 The brand's ongoing digital update has led to an increase in operating profit by 14% and helped it achieve 8% currency-neutral sales growth in 2018.
With record-breaking growth at a time when some retailers are struggling – it's safe to say that Adidas knows how to craft a customer journey that exceeds expectations.
How are Adidas accelerating sales?
Adidas is using Salesforce Commerce Cloud to deliver an extraordinary all-round digital experience.
With a clear view of customer behavior, Adidas can build direct relationships with tailored content for customers based on location or preferences, while anticipating customer needs and launching and delivering products rapidly.

The sporting brand also uses AI powered chatbots to deliver instant responses to consumers – helping to reduce cart abandonment and cut customer service costs. The chatbot gives Adidas employees more time to deal with any complex customer queries, while cutting friction from the buying journey.
What you can learn from Adidas
Online, every second counts. This is very literally demonstrated by the fact that for each second a page takes to load, conversion falls by up to 20%.
Adidas is acutely aware that to match customer demands today, everything needs to be instant. Whether it's load time, launching new products, or responding to customers.
Your customers expect the same level of speed as when they're shopping on Adidas.
With speed in mind, your Digital Commerce platform should handle variable spikes in traffic, without any affect on performance. It should empower you to launch your products rapidly. And, it should help your customers get what they need ASAP. Whether that's through the right recommendations, easy self-service, chatbots or even a genuinely helpful FAQs section.
Take a cue from Digital Commerce leaders
The brands we've covered are delivering Digital Commerce experiences that captivate and convert customers.
They're ramping up convenience and empowering their people with the right data and technology to take informed actions.
There's no predefined path to becoming a Digital Commerce champion. But taking cues from Digital Commerce innovators – from any industry – is a smart place to start. Whether that's by prioritizing personalization, offering friction-free end-to-end journeys or making access easy.
We know it feels like a harder proposition when you also have to worry about complex or high-volume sales and catering for subscribers. But, with your customers taking their standards from the likes of L'Oreal and Adidas, it's better to act sooner rather than later.
Regardless of your challenges, with the right commerce platform in place, your business can emulate Digital Commerce trailblazers and offer experiences your customers can't help but love.
Discover how you can unlock Salesforce Commerce Cloud for subscription-based industries to sell like the brands your customers love with CloudSense Digital Commerce