The Salesforce World Tour is the roadshow counterpart to Dreamforce, rolling into cities around the world.
Unlike Dreamforce, the World Tour only requires a single day of commitment. But, its shorter timeframe means you get a day chock-a-block with keynotes, workshops, industry sessions and networking opportunities.
It doesn't matter whether you're a Salesforce World Tour veteran or a first-timer. With so much going on, you'll get more from the event if you walk through the doors knowing what to expect.
After attending over 30 World Tours, we can help with that.
To ensure you make the most of your day, we've put together our ultimate guide to the Salesforce World Tour.
Let's get to it.
1. Plan your trail
We'll start off with our favorite preparation cliché: by failing to prepare, you are preparing to fail.
Cliché or not, this is one piece of advice we'd follow for the World Tour. Once you're at the event, it's all too easy to get distracted if you don't have at least a skeleton plan in place for the day.
So, set aside some time to look at the event agenda and plan your trail before the event.
Pick out any key sessions or partners you'd like to see based on how you currently use Salesforce (or plan to). The rest of your day can slot around these times.
2. Leave time to explore
While we heartily recommend arriving with a plan for your day, don't go overboard and jam-pack your diary. Leave some time to wander around and discover new things.
You might stumble upon a demo you've never seen, get talking to someone who can offer you great advice or pick up some new skills in a workshop.
3. Forget fancy footwear
You may want to dress to impress, but the best advice we can give you is to be practical. Both with your footwear, and your clothing in general.
It's a long day and you'll be walking to and fro across the event. Plus, sessions aside, seating can be hard to come by – so expect to be on your feet for most the day.
You're better off saving your new shoes for another day, leaving your uncomfortable clothes at home and putting on something tried and tested. Your feet will thank you later.
4. Pack the essentials
There are a few essentials worth packing for any Salesforce World Tour event.
Your business cards. You don't want to find the perfect contact, only to realize you don't have a business card to hand.

A charger. Avoid battery anxiety or, worse still, a dead mobile – pack your emergency charger for peace of mind.

A reusable water bottle. You'll find water fountains dotted around the event. Bring your bottle so you can stay hydrated and soak up all the day has to offer.
5. Download the Salesforce events app
Download the Salesforce events app. It's an easy way to plan your day and keep connected with everything going on at the venue.
You can create a personalized agenda, navigate around campus and get schedule updates.
With the app you can also explore the overall session lineup using 'schedule', watch sessions via Salesforce Live and view profiles and other details for event sponsors.
6. Travel smart
When travelling to the event, your best bet is public transport. You'll avoid any traffic delays, parking issues and do your bit for the environment.
You could also meet a few people on the way!
7. Breeze through security & drop off your stuff
Like any big event, your day starts with security.
But, don't worry, queues move swiftly through the checks which involve a brisk bag check and a trip through a metal detector.
After this, you can drop your luggage, bag or coat in the cloakroom. Trust us, you'll appreciate not having to carry it around all day.
8. Get your pass and grab a guide
If you've registered, you'll get your e-ticket on the morning of the World Tour via message or email. Simply present your QR code to one of the park rangers (we'll explain shortly) and they'll print off your pass with your details.
Your pass will be given to you on a color coded lanyard. The colors are based on the various types of attendees (eg. yellow = customer). You'll need your pass to get in and out of the event, as well as any sessions you want to attend.
You'll also be given a handy guide to help you navigate the event with things like a map, session times and info about all the companies at your World Tour help
9. Soak up the Salesforce brand
Fear not. You haven't taken a wrong turn and ended up at a camping convention.
The World Tour brings the Salesforce trailhead theme to life in a big way. There's camp chairs, foliage, park rangers and, of course, mascots meandering around the event.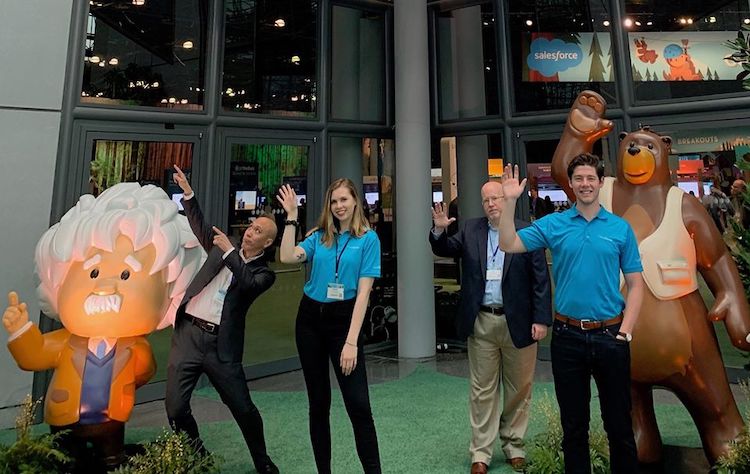 Whether you find it a bit cutesy or think it's cool, it's undeniable Salesforce know how to throw an event.
10. Show up to the keynotes
Salesforce always has a good speaker or two up its sleeve for the World Tour, so you can guarantee an inspiring keynote.
The first keynote combines two of the key ingredients that make the day so useful: a view of the latest Salesforce tech and the real-life stories from companies similar to yours.
The second usually offers up an intriguing talk from someone outside of Salesforce to round off the day. What's more, both keynotes give you the chance to sit down – something not to be passed up!
11. Explore the Customer Success Expo
You don't want to miss the Customer Success Expo. And you'll be hard pressed to – it's the heart of the show, both physically and metaphorically.
The Customer Success Expo is the epicentre of learning and innovation. It's the place where you'll meet the brains behind the apps on Salesforce AppExchange.
It's also the simplest way to explore all the innovative ways to transform your business – from subscriptions and AI to Digital Commerce. We'll see you there.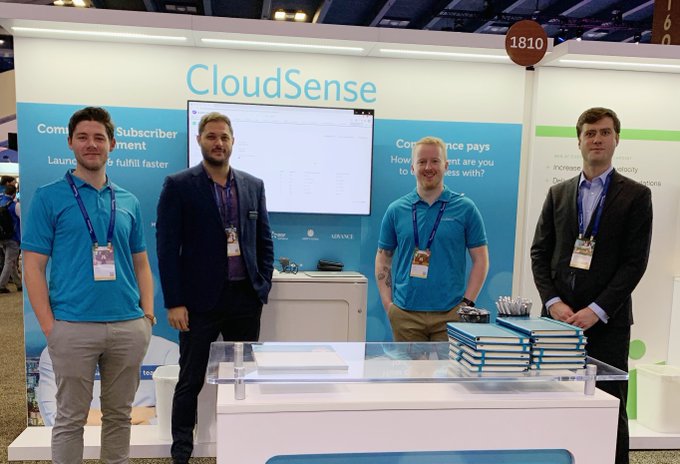 12. Coffee connoisseurs, head to the espresso cart
You won't be short of options for refreshments. But if you can't cope without a proper caffeine fix, skip the filter coffee and head to the espresso cart.
There might be a queue, but you know it's worth it for a proper flat white.
13. Attend the breakout sessions
The breakout sessions cover almost every role, in every industry.
Led by industry leaders, they are invaluable if you're looking to secure some in-depth knowledge on the latest innovations and Salesforce features.
Immerse yourself in the experience by engaging in a variety of sessions from workshops to crash courses.
14. Food glorious food
There's no shortage of food at the World Tour.
In saying that, it's worth remembering food doesn't come out until lunch time – just after the first keynote. So don't skip breakfast.
And, if you know you barely function without fuel on board, take along a couple of snacks. They'll either keep you going until lunch, or you can use them to make new friends. Win win.
Come lunchtime, there's something for everyone – whether you're vegan or follow a more deep-fried diet. If you need a sugar fix, keep your eye out for a couple of ice cream and popcorn stands in the Customer Success Expo.
More drinks and snacks are served as the event winds down, giving attendees the perfect excuse to relax and meet more people.
15. Grab some swag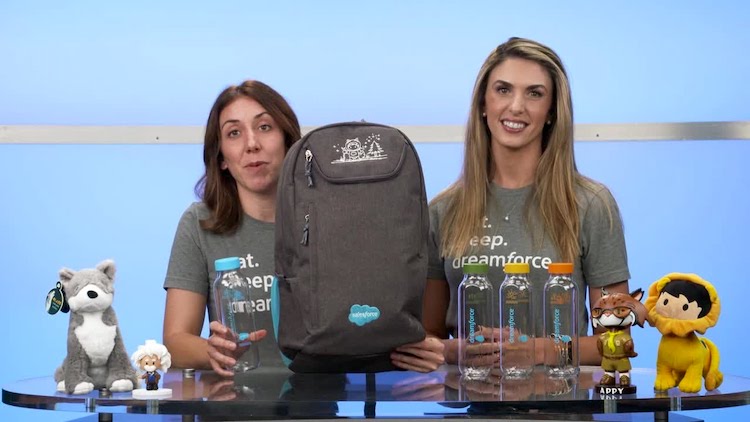 Who doesn't like getting things for free?
You'll have ample opportunity to pick up some free goodies as you walk around the event.
From pens and power banks to frisbees and footballs – you'll probably return home with something. Regifting is optional.
16. Talk to strangers
We know it's not everyone's cup of tea. But the World Tour is one of those days where it's worth taking the plunge and talking to people you don't know.
Everyone at the event has links to Salesforce, so you instantly have something in common with every attendee.
Whether it's to learn more about Salesforce, discuss new solutions or build up your contact list, dive in and get to know people.
17. Try a workshop
Workshops let you get up close and personal with the technology.
And if you're brand new to the Salesforce ecosystem, these sessions should be at the top of your list for the day.
It's worth knowing that although the workshops run throughout the day, they are usually on a first-come, first-serve basis – so get in there early.
18. Take notes and pictures
There's too much information on offer during the day to remember it all off the top of your head. So it's a smart move to take notes during sessions to get down any real pearls of wisdom.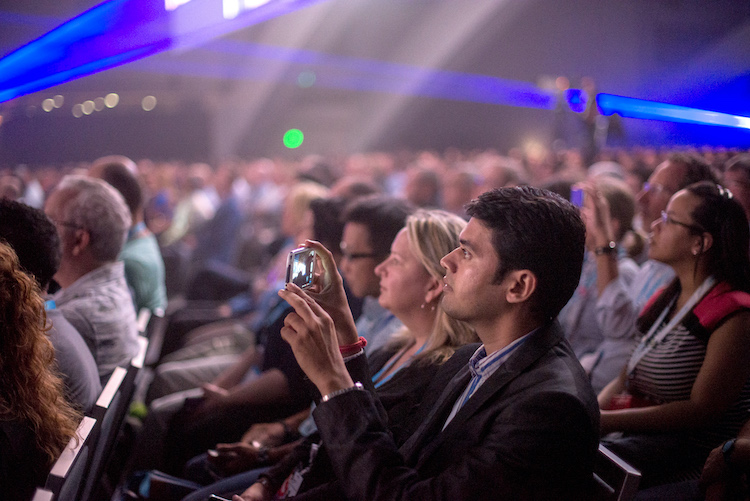 We would say to take along your own notebook and pen, but you can probably get your hands on both in the Customer Success Expo.
Alternatively, keep it digital by snapping pictures of key slides and making notes on your phone. While your phone's out, why not get a picture with a Salesforce mascot? One for the company newsletter…
19. Get a glimpse of what Salesforce has in store for 2020
The tour provides a great time for you to learn what Salesforce are planning to release in the next year.
You'll hear about new products in the keynote and across a number of the sessions. This means you can quickly pick up how to make the most of Salesforce's latest innovations, features and products.
20. Keep an open mind
While you're at the event, don't close yourself off to opportunities.
Wander around with an open mind.
You may encounter a session that isn't specific to your role, but find inspiration from the way different people use technology to run their companies.
21. Network, network, network
Throughout the day, you have the opportunity to build connections, meet industry pioneers, connect with Salesforce partners and link up with innovators and trailblazers.
Grasp the chance to expand your social and professional network by talking to different types of people, from different industries.
Don't forget, your networking isn't necessarily done once the event is over.
There's always a variety of events offering food or drinks nearby (usually hosted by implementation service partners), or parties until the wee hours if that's your thing.
Whether you plan to attend a partner party or go to a restaurant – book ahead as plenty of people will be doing the same.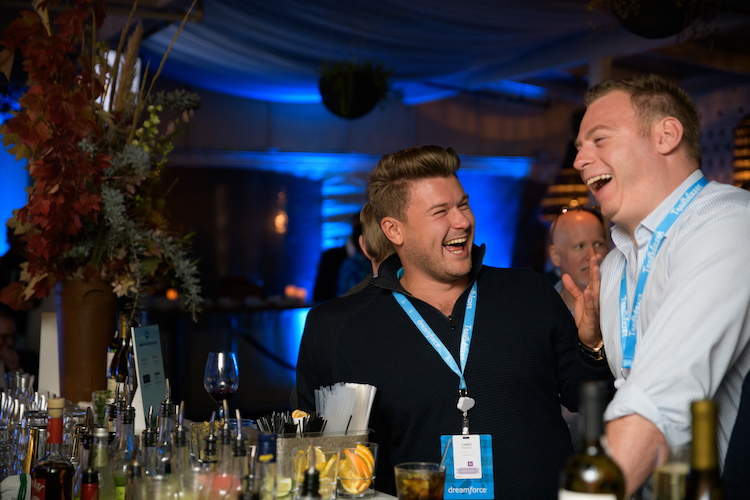 22. Meet CloudSense
One final tip.
We wouldn't be able to offer you all this advice if we were strangers to the Salesforce World Tour. You can discover how our proven Commerce & Subscriber Management platform gives our customers real results at an event near you.
See if we're at your local Salesforce World Tour and book some time with our team here.